The WWWCCCL newsletter (known as The Howler) is hand-delivered to 1625 households in this wonderfully active, community-minded, neighbourhood.  The Community League Board works to send out two newsletters a year – often in Spring (April/May) and the Fall (Sept/Oct).
Current Edition – January 2021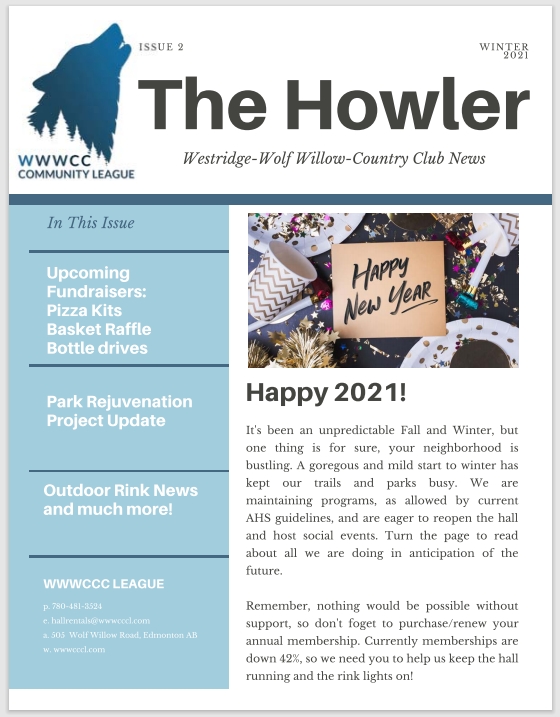 Past Editions of The Howler
To download past newsletter please CLICK here and download the current edition.
To place an ad in the WWWCCCL Newsletter please visit the Advertising page.